Free Worldwide Shipping for Orders above €100 EUR
#1 Probiotics for Digestive Health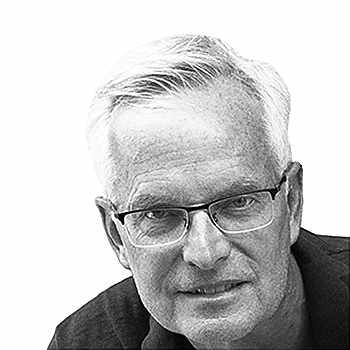 "ProBion is state-of-the-art probiotic customised for improving digestion for all ages including infants. Expertly chosen strains create harmonising effect, and guaranteed potency produces therapeutic results" — Dr. Lennart Cedgård – Inventor
ProBion is a healthy promise of a healthier life
But don't take our word for it
What our customers say
Debora 46, professional UK
"Excellent product. I suffer from IBS and diverticular disease and these tablets have improved my digestive system tremendously. I would definitely recommend these and will be purchasing probion again soon."
Warley 52, mother UK
"They are well worth the price compared to less effective products on the market. These actually work! I've taken Probion for years now and I couldn't be without it. I can highly recommend it."

Cyntia A, customer, UK
"My mother in law has been taking the Probion Clinica since she finished her chemotherapy for colon cancer. Previously she has taken other brands of probiotics, however Probion Clinica seems to be more suitable for her. Ever since taking it, her tumour marker results has gone down from 4.5 to 2.3 (more)"
Erik 74, retired Sweden
"I've had a bad stomach for more than 40 years! All my IBS problems were gone when I started taking ProBion Clinica a couple of years ago. For the first time in my life I could do number two without pain!"
Anonymous
24 May 2021
I've suffering a lot with irregular bowel movements, IBS & diarrhoea, specifically during travelling. After 3 weeks my digestive system has regulated very much and I feel a lot of new energy.
Raymond B
15 Apr 2021
I take one Probion Clinica tablet a day. It has lowered my occurrence of stomach acid and decreased the amount of gas in my stomach. The good bacteria in Probion wins the fight with the bad bacteria, it makes my stomach feel alot better. I highly recommend this product.
Asides from the great products, I have had a pleasure dealing with the company. They are always very helpful and prompt in replying. Great customer service, keep it up! Thanks Mike for being helpful
Anonymous
07 Oct 2019
I am not a personal user of the product, but my entire family takes it. They will often share to their friends and other family members about how the product has helped with their digestion and their general health as well. It has also helped me grandmother's stomach issues. I would recommend ProBion Daily if you are thinking of trying a probiotic product or already are using one.
Cynthia A
14 Aug 2019
My mother in law has been taking the Probion Clinica since she finished her chemotherapy for colon cancer. Previously she has taken other brands of probiotics, however Probion Clinica seems to be more suitable for her. Ever since taking it, her tumour marker results has gone down from 4.5 to 2.3. On top of that, she has better tolerance towards gluten food, hence she can enjoy more variety of food.
Buy ProBion for any digestive situation
As featured in
👉 Staying in touch?
Stay tuned! Signup to get latest updates and offers