ProBion Matrix
Innovativ produktions-teknik
» Innovativ produktions-teknik levererar, matar och skyddar livskraftiga och oskadade mjölksyra-bakterier i mage och tarm under förlängd tid.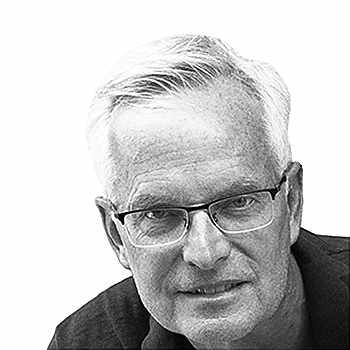 "Inulin och Xanthan reglerar upplösningen av tabletten genom ett skyddande kluster runt bakterierna. Tabletten löses upp långsamt under passagen genom mage och tarm. Bakterierna blir på detta sätt exponerade över ett stort område i digestions-kanalen. Detta är unikt för denna tablett jämfört med andra tabletter, pulver eller kapslar och avgörande för den stora skillnaden i livskraft."– Doktor Lennart Cedgård – Innovatör
★ Den sinnrika tabletten uppvisar extrem hållbarhet med kontrollerad upplösning, vilket medför att de livskraftiga bakterierna exponeras i mage och tarm under förlängd tid.
★ Wasa Medicals är medlem av International Probiotics Association
ProBion Matrix Tabletten
Elektron-mikroskopiskt foto inuti tabletten som producerats med mjuk-kompressionsteknik. De metaboliska Inulin-fibrerna formar kaviteter med klusters, där de livskraftiga bakterierna skyddas hela vägen ned till tarmen. Tabletten är helt unik och den enda som kan leverera livskraftiga bakterier utan att skadas till sitt rätta ställe i tarmen.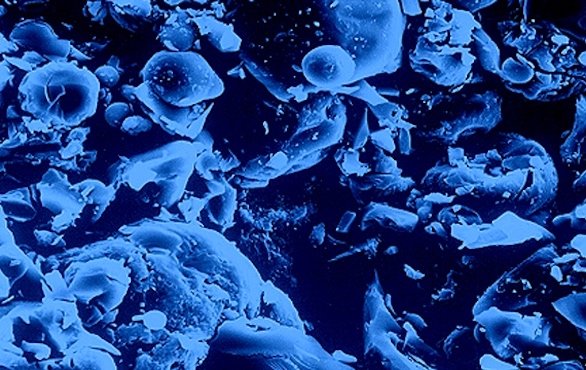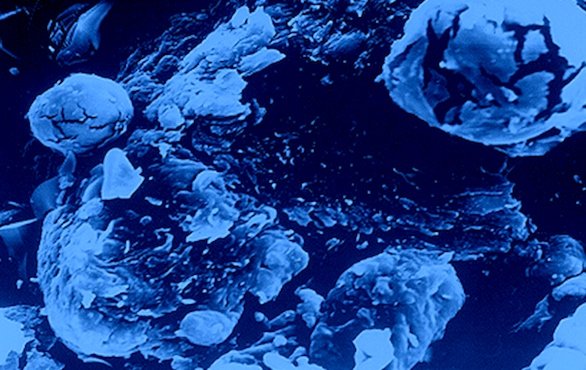 ProBion Matrix Kokonger
The ProBion Matrix globules protect clusters of bacteria. Matrixen består av runda kaviteter i vilka de probiotiska bakterie-kulturerna är skyddade hela vägen ned till tarmen. För att lära mer om ProBion Matrix
Frystorkad och livskraftig
Foton som visar hur det ser ut inne i kaviteterna. Bakterierna är livskraftiga och frystorkade som aktiveras när de når tarmslemhinnan. Tabletten upplöses långsamt och sprider sig över ett stort område. Tillsammans med Inulin börjar bakterierna balansera mikrofloran i tarmen.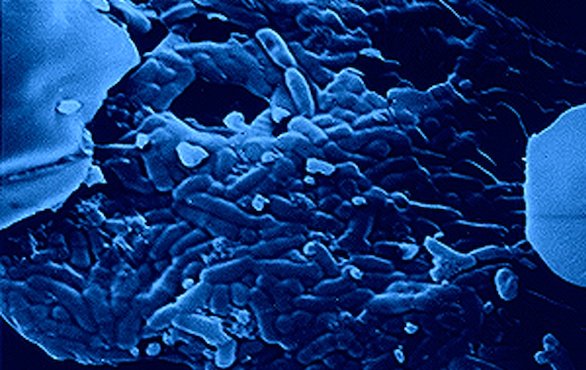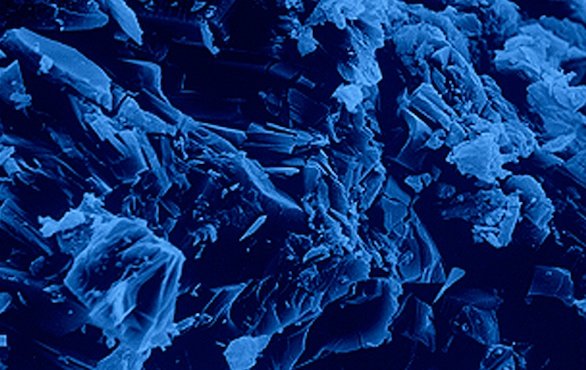 Tablett producerad med "normala" kompressionskrafterna.
När normal kompressions-kraft appliceras vid konventionell tablett-tillverkning dödas merparten av alla frystorkade bakterier. Strukturen ovan visar cement-block där det inte finns utrymme för bakterier.
KONKLUSION – ProBion Matrix tekniken är avgörande för att bevara livskraften hos de frystorkade bakterierna.
För att lära mer om ProBion Matrix